Ensemble MidtVest is a versatile ensemble not only known for playing chamber music but for creating musical experiences both on and off stage. The ensemble presents both traditional chamber-music concerts as well as new, innovative formats to shed new light on a wealth of repertoire from the past 500 years as well as to play free improvisation.Its motto, "music is a right, not a privilege", signals how the ensemble wants to help make sure that everyone has equal access to classical music, including those who live in more rural areas of Denmark. This is aided by creating a personal relationship with our audience and showing that classical music is still relevant in the 21st century. Apart from concerts, the ensemble is also committed to outreach projects both for children and adults, as well as talent development.
Concerts in Denmark and abroad
The ensemble plays around 100 concerts a year in Denmark and abroad, and has performed at Carnegie Hall in New York, the Nordic Museum in Seattle, Kings' Place in London, as well as at Musikfestspiele Mecklenburg-Vorpommern, Rio International Chamber Music Week, ULTIMA Festival in Oslo, the Vale of Glamorgan Festival in Wales, and Mantova Chamber Music Festival in Italy. The ensemble works regularly with high-profile musicians. Previous partners include: Pekka Kuusisto, Tai Murray, Alexandra Soumm (violin), Jennifer Stumm (viola), Torleif Thedéen, Christoph Richter, Andreas Brantelid, Matthew Barley (cello), Knut Erik Sundquist (double bass), Martin Fröst, Charles Neidich, Johannes Peitz (clarinet), Alexander Lonquich, Christian Ihle Hadland, Christina Bjørkøe, Alexander Lonquich, Aleksandar Madžar (piano), Johannes Fischer (percussion), Christina Landshamer (soprano), Bo Skovhus (baritone), Per Arne Glorvigen, Paolo Russo (bandonion), The Danish String Quartet and Trio con Brio Copenhagen.
Artistic collaboration
From 2014-2018, the recognised fagottist Sergio Azzolini became an artistic consultant to the ensemble with focus on Baroque and Early Classical music. Previously, the well-known jazz pianist, Carsten Dahl was artistic consultant to the ensemble from 2007-2017. Together with Carsten Dahl, the musicians developed their musical intuition and individuality through classical improvisation.
Recordings
Ensemble MidtVest has recorded 23 CDs. Recordings of piano quartets by Mozart and Brahms won the Danish Broadcasting Corporation's P2 prize for the best Danish CD. In 2020, the critically acclaimed "Whirl's World" album with works by Per Nørgård was nominated for a Gramophone Award.
Facts
EMV was established in 2002, and today consists of nine classical musicians: a string trio, a wind quintet, and a pianist. EMV is based at HEART – Herning Museum of Contemporary Art, which houses rehearsal rooms and a concert hall. As one of Denmark's basis ensembles, EMV is funded by the Danish Arts Foundation as well as three municipalities: Herning, Holstebro and Struer.
Focus areas
We arrange musical experiences with outset in the classical repertoire of the past 500 years and free improvisation.
Our traditional chamber concerts include series of concerts such as "the classical series", with the best and most popular works from the chamber repertoire, portrait concerts of the musicians in the ensemble, and concerts with internationally recognised soloists and partners from Denmark and abroad.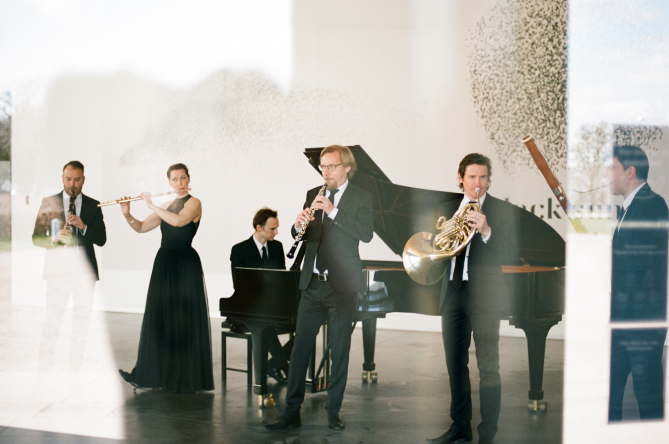 One of our most important tasks is to ensure that children and young people in our local area can experience quality classical music and meet local professional musicians.
We do this through our family concerts, our talent-development projects and by giving concerts in school classrooms.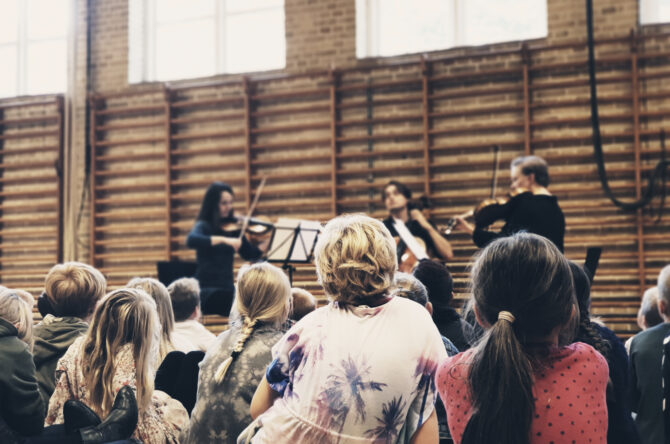 Through our outreach activities, we allow audiences to meet our music in other frameworks, for example when we play for housing associations, hospital wards or in private homes.
These intimate formats bring the music right up close to the audience: they strengthen existing communities or help form entirely new ones.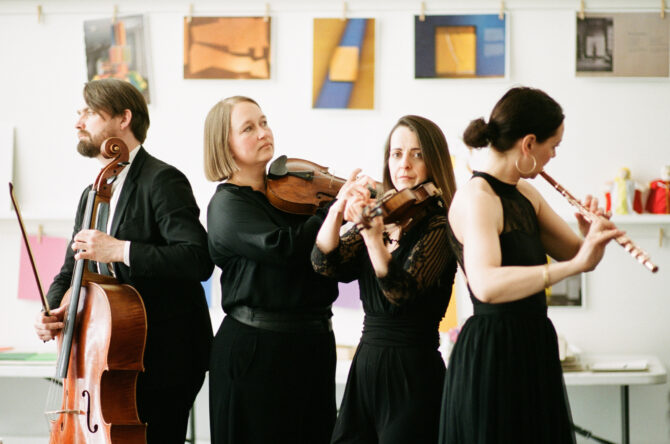 Musicians
Charlotte Norholt has been employed at the Ensemble MidtVest since 2006.
She is a well-known flautist, appearing in many diverse contexts and shifting seamlessly between genres and works. Besides Ensemble MidtVest, Charlotte is a member of Aarhus Sinfonietta, which focusses on music by new Danish composers, and Aarhus Bachselskab, which exclusively performs music by the master: J.S. Bach.
She also plays the Baroque flute in different contexts, and performs regularly as a solo flautist in various symphony orchestras, including Aalborg Symfoniorkester and Luzern Sinfonieorchester, Switzerland.
She has previously been employed as a solo flautist in Aarhus Symfoniorkester, Copenhagen Phil and Randers Kammerorkester.
Charlotte has won prizes at the Carl Nielsen international flute competition, Internationalen Kuhlau Wettbewerb and AUT's competition for new music, and she has performed in concert halls throughout Europe, the US and South America.
She has made a large number of recordings with Ensemble MidtVest, for example, and she has harvested many complimentary words such as: "Charlotte Norholt's playing makes sparks fly." – "She has a wonderful sound and moves seamlessly from round, full-bodied to a delightful allegro."- "This is the primeval voice of the flute!"
Besides being flautist, Charlotte Norholt is a yoga teacher, and she often merges her two skills in her luxurious yoga classes with live music, in mindfulness concerts, or in meditation sessions with improvised music.
She qualified from the Jutland Musikkonservatorium soloist class in 2000, and later studied in Paris with the soloist flautist Claude Lefebvre. She has also attended masterclasses with Patrick Gallois, Philippe Bernold, Andreas Blau and Jana Semerádová (transverse flute).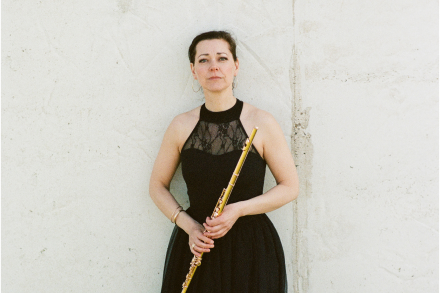 Peter started his musical carreer at the renowned Tivoli Guard in Copenhagen. Eventually, in 1994, he was admitted to The Royal Danish Conservatory of Music. Here he studied under Bjørn Carl Nielsen and professor Ole-Henrik Dahl and finished his studies with a Master degree. Moreover, Peter took lessons with professor Jean-Louis Capezzali at the Lyon Conservatory of Music and participated in master classes under professors François Leleux, Thomas Indermühle, Erik Niord-Larsen, and Alf Nilsson.
Peter was awarded the Jacob Gade Music Prize, the Anne-Marie Mortensen Legacy, the Music Prize of the Municipality of Lyngby-Taarbæk, the I.K. Gottfried Jubilee Prize, and others.
Alongside with his activities as a chamber musician, he gained great experience in orchestral playing. He has played with all Danish symphony orchestras, hereunder the Danish National Symphony Orchestra / DR, The Royal Danish Orchestra, the Copenhagen Symphony Orchestra, and the Odense Symphony Orchestra, as well as with orchestras in Germany, England, and Sweden.
Peter has played with the Ensemble MidtVest since 2004. Moreover, he is active on the baroque oboe and plays chamber music in several other ensembles.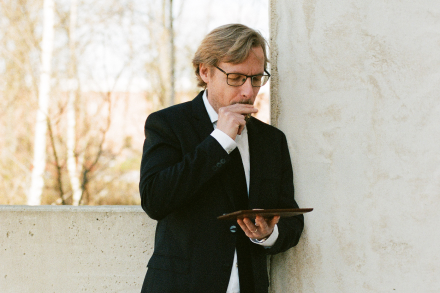 Tommaso Lonquich
Clarinet
Acclaimed by reviewers as a "formidable clarinetist" and praised for his "passion, sumptuous tone, magical finesse and dazzling virtuosity", Tommaso Lonquich joined Ensemble MidtVest in 2011. Since 2014 he is also an Artist of the Chamber Music Society of Lincoln Center in New York, with which he performs in the United States and on worldwide tours.
Tommaso has appeared on the most renowned stages of four continents (Carnegie Hall, Wigmore, Alice Tully, Suntory, Salle Pleyel) and at major festivals (Lockenhaus, Oxford, Mecklenburg, Pacific, Music@Menlo, Bridgehampton). He has partnered among others with Christian Tetzlaff, Pekka Kuusisto, Carolin Widmann, Wu Han, David Finckel, Sergio Azzolini, Umberto Clerici, Maximilian Hornung, Gilles Vonsattel, Anneleen Lenaerts, Claudio Martinez Mehner, and the Danish, Vertavo and Zaïde string quartets.
In Denmark, Tommaso Lonquich is Co-Founder & Co-Artistic Director of Schackenborg Musikfest, a prestigious summer festival which takes place at the former royal residence. In Italy, he is Co-Founder & Co-Artistic Director of KantorAtelier, a vibrant cultural space based in Florence and dedicated to the exploration of music, theatre, art and psychoanalysis.
A devoted mentor, he is the Head of Chamber Music at the Dædalus Advanced Studies Program in Florence, an institution which he co-founded. He has given masterclasses at the Juilliard School, the Manhattan School of Music, the Royal Danish Academy of Music and the Royal Welsh College of Music, among others.
Tommaso Lonquich performs regularly as a soloist and solo clarinetist with orchestras such as the Haydn Philharmonie (Austria), the Orchestra Leonore (Italy), the Chamber Orchestra of Mantua (Italy) and the Slovenian Radio Orchestra, collaborating with conductors such as Zubin Mehta, Vladimir Ashkenazy, Fabio Luisi, Nicolas Altstaedt and Leonard Slatkin.
He can be heard on a number of CD releases with Music@Menlo, Ensemble MidtVest and Plural Ensemble. His latest album, MOONWALK, is a duo collaboration with his father, pianist Alexander Lonquich.
Alongside his artistic career, Tommaso Lonquich is training in Clinical Lacanian Psychoanalysis in Ljubljana and Madrid and has studied economics at the University of Maryland.
Tommaso has performed on the world's most prestigious stages (Carnegie Hall, Alice Tully Hall, Suntory Hall, Salle Pleyel), and has played with Pekka Kuusisto, Carolin Widmann, Wu Han, David Finckel, Nicolas Dautricourt, Sergio Azzolini, Maximilian Hornung, Ida and Ani Kavafian, Yura Lee, Umberto Clerici, Gil Kalish, Gilles Vonsattel, Alexander Lonquich, Annaleen Lenaerts, and the Zaïde, Vertavo, and the Danish String Quartet.
Tommaso Lonquich performs regularly as solo clarinetist with the Orchestra Leonore (Pistoia/Italy) and the Chamber Orchestra of Mantua and has collaborated with conductors such as Zubin Mehta, Vladimir Ashkenazy, Fabio Luisi and Leonard Slatkin.
He is a member of the artistic board of KantorAtelier, a vibrant cultural space in Florence (Italy) dedicated to the exploration of music, theatre, art and psychoanalysis, and co-founder of the KantorAtelier Music record label.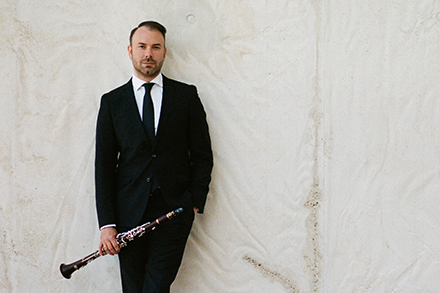 Yavor Petkov was born in 1980 in Sofia, Bulgaria. He got his first bassoon lessons at the age of 12 in Sofia. In 1993 he was accepted to the music school "Lubomir Pipkov" in Sofia were he studied with Peter Kotzev. In 1998, Yavor started studying at the Hochschule für Musik und Theater in Hannover with professor Dag Jensen.
During his studies, Yavor participated regularly in the Villa Musica chamber music courses in Frenswegen. In 2004, Yavor got his first contract with the Freiburg Philharmonic Orchestra. Alongside, he played with the Radio Orchestra Hanover, the Orchestra of the Hanover State Opera, the Konzerthausorchester Berlin, the Malaysian Philharmonic Orchestra and the New Zealand Symphony Orchestra.
Yavor has been a member of Ensemble MidtVest since 2012.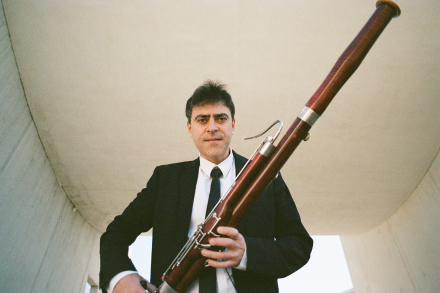 Member of Ensemble MidtVest since 2010.
Neil Page was born in 1979 in Pontypridd, Wales. Neil began studying Horn at the age of 11 at his local school and from 1999 he attended the Royal Welsh College of Music and Drama were he studied under Ian Fisher, followed by the Royal Northern college of Music were he studied under Jonathon Goodall.
In 2002 after leaving the R.N.C.M. Neil pursued a year of freelancing were he played with many ensembles including a short stint in China as Principal horn of the Guangzhou Symphony orchestra. In 2003 Neil won a permanent position in the Orchestra do Algarve in Portugal were he has worked until this year.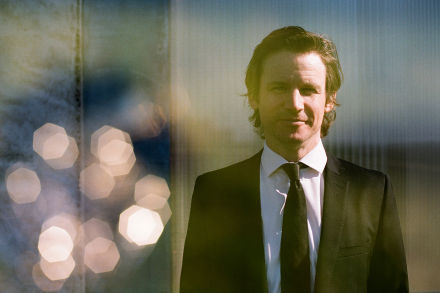 Sanna Ripatti has been a member of Ensemble MidtVest since 2002.
Sanna studied the viola at Saarbrücken, Germany under Diemut Poppen, in Edsberg, Sweden under Björn Sjögren and in Lahti, Finland under Arvo Haasma.
She has acquired inspiration and vast knowledge about chamber music from Eduard Brunner, Ferenc Rados, Tim Frederiksen and many others whom she is happy to incorporate empathically during her performances. Besides the viola, Sanna is ardent about performing classical music for new audiences.
Sanna is also a qualified psychotherapist.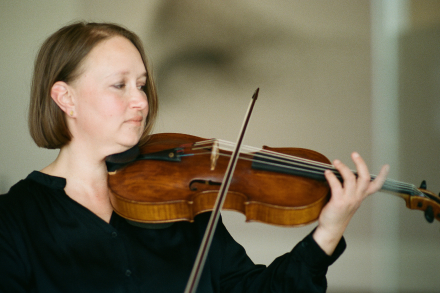 Jonathan Slaatto has been a member of Ensemble MidtVest since 2002.
He is an experienced chamber musician who loves to play with other musicians and appreciates in particular experiencing contact with the audience in both small rooms and large concert halls. He has been passionate about chamber music ever since his first introduction, and since then he has worked intensively, winning many international competitions.
However, with the passing of time, the pure joy of the music has taken over as his driving force.
Jonathan is also an enthusiastic teacher and he is part of the artistic management of Schackenborg Musikfest.
He has been influenced by teachers such as Professor Torleif Thedeen, Alban Berg Kvartetten, Ferenc Rados, Tim Frederiksen, Ralf Gothoni and Niels Sylvest Jeppesen.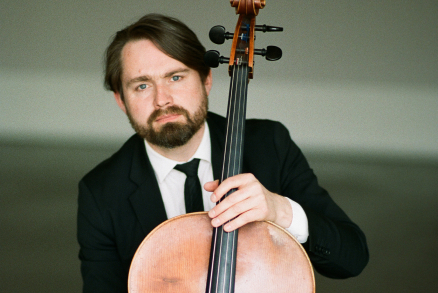 Martin Qvist Hansen
Piano
Member og the Ensemble MidtVest since 2002.
The Danish pianist Martin Qvist Hansen started his education at the Royal Danish music conservatoire under Amalie Malling. After that he studied in London, Helsinki and Cologne. He won the Steinway competition five times and the International piano competition in Bratislava twice.
As co-founder of the "Trio Ondine", he has also won several prizes both at home and abroad. Together with the trio he has performed on many of the world's most important chamber music stages and the trio has been "Artists in Residence" at the BBC and the Danish Radio.
The scholarships that Martin received are amongst others the Jacob Gade scholarship, Teten's commemoration prize and the Harby scholarship. He participated in master classes under e.g. Ralf Gothoni, Ferenc Rados, the Alban Berg quartet and a very highly praised TV documentary with Andras Schiff.
The Board
Annemette Færch
Chairman, appointed by the Board
Søren Olesen
Appointed by Holstebro Kommune
Søren Juul Baunsgaard
Representative of the supervisory municipality
Ernst B. Knudsen
Appointed by Herning Kommune
Flemming T. Sørensen
Appointed by Struer Kommune
Ulrik Skeel
Appointed by the board
Mads Bille
Appointed by the board
Kresten Schultz-Jørgensen
Appointed by the board
Jonathan Slaatto
Appointed by the musicians
Henrik Majgaard
Ensemblets Venner, assigned